Map to Faith Baptist Church of West Point, MS.
Note: West Point, Mississippi is located in the Northeast corner of Mississippi. (See the Black 2 near Columbus and Starkville, MS. Friendly people and a great small city to raise a family! Go to the "City of West Point" web site to find out more about this wonderful area. It can be found at http://www.wpnet.org/
Note: West Point, MS. is located in the "Golden Triangle" area. This includes Columbus, Starkville and West Point. Major Highways are Hwy 45, 45Alternate, 50 & 82.
West Point is located east off Hwy 45 alternate which runs north and south. Hwy 50 runs east and west through the City of West Point, MS.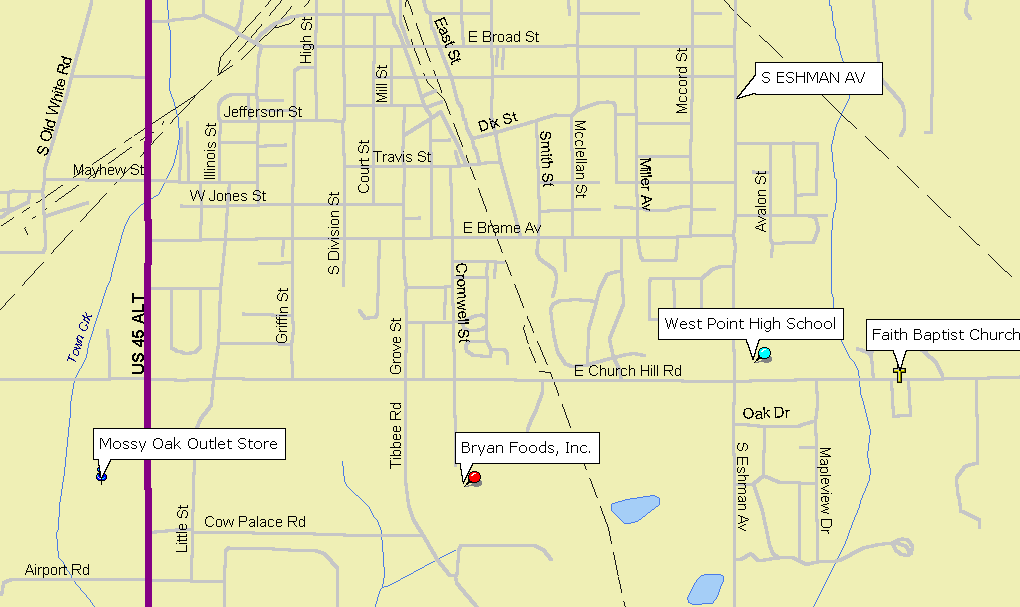 Note: Faith Baptist Church is located on East Churchill Road behind West Point High School
Thanks to Expedia for providing the maps to West Point, Mississippi. They can be found at http://www.expedia.com